Better Technology.
Better Results.
Help your business thrive with optimized cloud communications and technology solutions.
Customized cloud communications and technology solutions
Independent and unbiased recommendations
Flexibility for today's virtual network environment
Cost-effective solutions to smash your goals
You have better things to do than manage technology
Managing your cloud communication and technology providers can feel like a full-time job. But if you don't, it's impossible for your business to reach its full potential. That's where we come in. We'll help you design, implement, and manage the best options for your business and offer support for the entire life of your contract–all at no additional cost to you.
Cloud Contact
Center: CCaaS
Optimize your contact center to transform your business.
Cloud Communications: UCaaS, VOIP, Collaboration
Technologies to work
from anywhere.
Network Connectivity & Reliability: SDWAN
Improve internet application performance & reliability.
Wireless technologies to drive performance.
Data Center &
Cloud Hosting
Future proof your IT platform & improve reliability.
Advanced technology to protect your business from threats.
Customized Solutions.
Proven Results.
With the right technology solutions, your business can reach new heights. With access to over 300 provider options, we'll help you find the right cloud communications and technologies for your business.
Your Needs
You don't have to align your needs with a sales rep's quotas or timelines. We'll help you design a solution that fits your exact unique needs and budget–nothing more, nothing less.
Your Timeframe
Waiting out an exisiting contract or ready to change now? Let's work together to make your transition as smooth and stress-free as possible.
Your Success
In an industry where customer service seems nonexistent, we're here to support you so you can focus on your business… not waiting in line for help.
We're proud to work with these leading service providers
Save Time. Save Money.
Service you can trust.
Whether you need one provider service or a customized bundle, we'll help you design a reliable best in class soution so you can focus on what's really important–moving your business forward.
Account Management & Support
Cloud Communications: UCaas, CCaaS, Collaboration
Network Connectivity & Reliability
Data Center & Cloud Hosting
"Without Guardian Tech Partners' help, we would have never implemented our latest
service upgrade in the time frame we were provided. Their professionalism and
overall knowledge of the industry has proven to be an incredible resource for our
company. I am so thankful to have them on our side."
D.S., IT Manager — Denver, CO
"Guardian Tech Partners masterfully shepherded us through the often confusing world of voice and data services. They facilitated the seamless transitions to our new services at a significant dollar savings to us, taking the hassle of the process off our shoulders. They helped make us even better at what we do!"
R.F., Director of Human Resources, Administration and Facilities — Lakewood, CO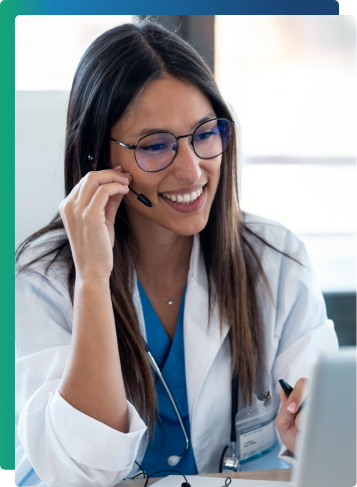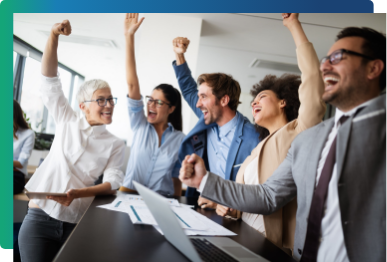 No one wants to get locked into a contract that doesn't work for them. Your success is our success! That's why we partner with you so you can select the right cloud communications and technology providers the first time.
Here's how we do it:
1. Listen
As an independent, unbiased agency, we'll get to know you and your business' needs to make recommendations that meet your interests–not sales quotas.
2. Customize
Working closely with you, we'll design solutions that meet your unique needs, introduce you to the best providers, and walk you through their proposals and contracts.
3. Execute
Once you've chosen the best service design for your business, we'll help implement the new solution and offer personalized account management and support for the life of your services.
Schedule your strategy session today!
Authorized by over 300+ Providers
Over 50 Years
Combined Experience
"Having SDWAN has been such a savior for us…and me personally. We are VERY happy customers thanks to Guardian Tech Partners!"
M.L., IT Director — Denver, CO
"I am very thankful for our relationship with Guardian Tech Partners! Making the move to partner with them was one of the best decisions I have ever made. They have an exceptional team who always has our best interest at heart."
L.B., CEO — Centennial, CO
Make the Right Choice at the Right Time
With all of the confusing options, high-pressure salespeople, and binding contracts, it feels next-to-impossible to make the best choice for your business on your own timeframe.
How can you find reliable, trustworthy services that are designed specifically for your business and your budget?
We believe technology should help your business thrive!
Let us show you the way.
Using 50+ years of industry experience and access to over 300 service providers, we'll help you design, implement and manage the best services for your business-all at no additional cost to you.
Let's work together so you can stop feeling overwhelmed and instead get the technology that will allow you to retain staff, increase productivity and efficiency, and smash your goals.
"Without Guardian Tech Partners' help, we would have never implemented our latest
service upgrade in the time frame we were provided. Their professionalism and
overall knowledge of the industry has proven to be an incredible resource for our
company. I am so thankful to have them on our side."
D.S., IT Manager — Denver, CO
"Guardian Tech Partners masterfully shepherded us through the often confusing world of voice and data services. They facilitated the seamless transitions to our new services at a significant dollar savings to us, taking the hassle of the process off our shoulders. They helped make us even better at what we do!"
R.F., Director of Human Resources, Administration and Facilities — Lakewood, CO